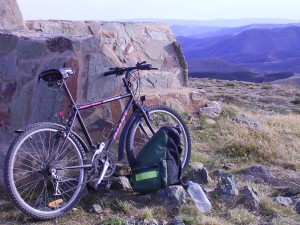 Located on Mt Hotham in Victoria's High Country, Bembooka features a range of activities to keep you happy – all year long.
Village life: Mt Hotham village is bursting with shops, bars, clubs and day spas all within minutes from Bembooka Lodge. For foodies, check out the range of restaurants. From bistro style family friendly to more upmarket, fine dining restaurants. Other quality restaurants are located nearby on Dinner Plains.
Mt Hotham village also boasts a central supermarket with liquor department.
Other activities on the Mountain and nearby areas include:
Skiing: Downhill suitable for first timer novice to serious advanced skiers. For the really adventurous, Mt Hotham is the only mountain in Victoria with double black diamond ski-runs. Cross-country skiing features trails straight from the lodge door.
Day spas: Relax with spa treatment at Dinner Plain.
Child care: A class 1 child minding facility is conveniently located in the village. There are also walk-on, beginner slopes ideal for first timers, professionals and Kids. Program where children from 3 to 14 can learn how to ski or board.
Ski Lessons: Hotham has an extensive range of specially tailored lessons and programs that get children [and adults] out on the slopes in no time. Children from as young as 3 years old can participate in a group beginner lesson and share excitement on the snow. Group or private lessons available.
Summer activities: Escape the heat of summer at Hotham. With a variety of trails, tracks and roads for hiking, motorcycling, four wheel driving, horse riding, road cycling and x-country mountain biking, the world of adventure is on your doorstep!
Nature: Hotham hosts a number of environmental significance for flora and fauna. This region is home to a variety of native animals including the pigmy possum, wombats and echindnas. Visit in late spring or early summer to experience magnificent wildflowers that lie dormant under the snow during winter. Go for a hike and enjoy a picnic in natural, spectacular surroundings Hotham hosts a number of areas of environmental significance for flora and fauna. The region is home to a number of species including of animals and native plants. Enjoy a picnic in natural, spectacular surroundings.
The Bembooka live-in lodge manager helps you to book nearby activities, attractions and helps ensure everyone enjoys their time in Victoria's High Country.
Hoys Ski Hire at Jack Frost
A family run business for over 60 years – Hoys @ Jack Frost is your closest Ski Rental shop to Bembooka.  Hoys also have outlets in Hotham Village day carpark, Harrietville & Dinner Plain. Open late, particularly on Fridays and Sundays – great gear & excellent service. Prebook online to get 25% off all ski & board packages – all season long! 2017 Free Day Deal -– If you rent any product from Hoys – ski & board packages; chains; clothing; even 1 toboggan – after the 4th consecutive days rental, Hoys will give the 5th days rentals for free.
For further information: http://www.hoysskis.com.au/specials/
Mount Hotham – Kids Group Lessons
If you intend having group lessons for your children it is a good idea to book ahead. This way you will be guaranteed a spot and it gives the Ski School time to organise resources. There is nothing worse than being turned away when you walk up on the day and all spots are taken.
For further information: http://www.mthotham.com.au/lessons-gear/snowsports-lessons/kidslessons.asp