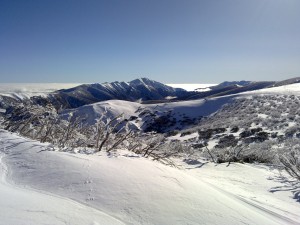 Bembooka Lodge, situated on Mt Hotham, in Victoria's High Country within the Australian Alpine National Park.
Bembooka Lodge is your gateway to affordable downhill & Cross-country skiing. A range of other summer and winter activities are available including day spa's, fine dining, horse riding at nearby Dinner Plains.
The Lodge sits at 1750m, just below the summit of Mt Hotham (1861m).
Bembooka is not currently looking for new managers.
If you are interested in applying for any future manager positions email the president with your resume (click on link opposite)
Getting there
The lodge is located approximately five hours from Melbourne via either Bright or Omeo. Once you arrive at Mt Hotham, finding Bembooka is easy. Check out our map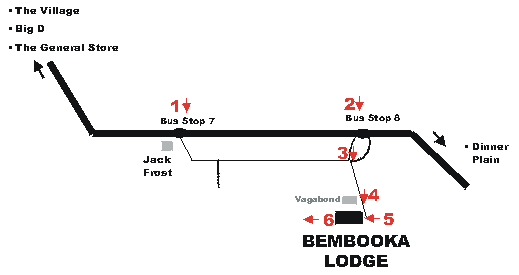 Once on the mountain, go to bus stop number 8, there is a flight of stairs up off the road, walk past first row of lodges across to second row, turn left and Bembooka is last lodge in that row.
You can get the over snow transport from Jack Frost
Climb the stairs at Bus Stop 8
Walk past Tandara and turn left
Walk past Vagabond, Bembooka is next
You should have the door code to get in the lodge if not phone the manager's telephone number is on the front door or phone the booking office Ebony – 0438 642 276
Once inside go down a flight of stairs, the bed plan is posted on notice board